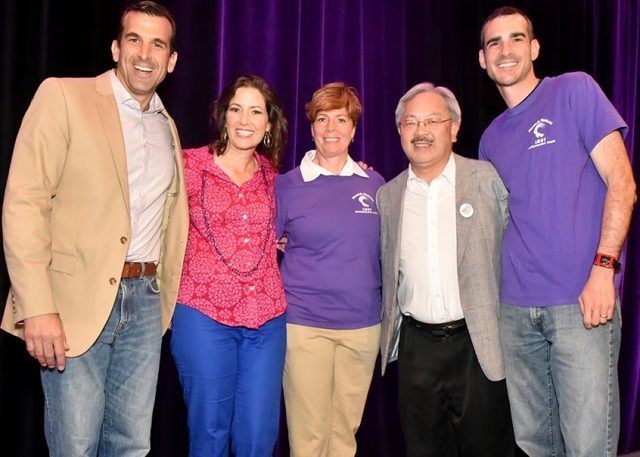 by Brian Leubitz
San Francisco Mayor Ed Lee passed away early this morning. I wanted to process my thoughts before I actually wrote anything about his passing. Of course, my sincere thoughts go out to his wife Anita, his two daughters, and all of his family and friends. It is a sad day for all San Franciscans.
In 2011, I worked for Mayor Edwin Lee's campaign for Mayor. I've heard friends on the campaign talk about the role it had in their political education, but I'll simply say that it was a campaign in the very real local campaign sense. It was about organizing and getting out the vote.
I can't say that I have a lot of stories about the Mayor from the campaign, but what I can say is that he was truly a nice man. Not in the way of the politician that is good at glad handling, which he really wasn't, but in the way of a friendly neighbor or a random guy you sometimes see on the street. He wasn't a particularly skilled orator or a tactical politician, and you could tell that he would rather be talking to friends than on a stage in front of hundreds. But, he did his duties as Mayor.
Being Mayor of San Francisco right now, and in 2011, is a herculean task. The City faces monumental challenges, particularly around housing and homelessness. Any Mayor could stumble when facing these issues, and maybe this Mayor could have done more, or could have done pursued different policies. But beyond all that, it was clear to see that he deeply cared about the issues. It would be very hard to argue that Mayor Lee didn't care about San Francisco or San Franciscans, even if you differed on the prescription for what ails the city.
His passing leaves a long legacy of public service, and a tall task for incoming Acting Mayor London Breed to help the City grieve and face its very real challenges.