I know this is last minute but I want to help my friend, Bill Hedrick, who has two son's who are or have served in Iraq, is running against corrupt Republican congressman Ken Calvert CA-44th.
Warning: If you intend to click on the link to Calvert's site you might want to start the shower.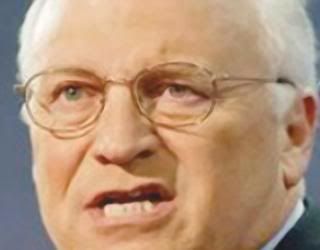 Are you afraid? You should be. But brace yourself – Dick Cheney is coming to do a high-dollar fundraiser for Calvert today in San Clemente. There will be a protest but I have no word of a citizen arrest.
Keith Olbermann even had a segment on tonight about the race.
Here are the details on the protest.



To: [email protected]

Subject: Dick Cheney in Orange County

Dear Henry,

Dick Cheney is coming out of hiding to attend a high dollar fundraiser benefiting Ken Calvert (another on that growing list of Republicans under federal investigation).

Here's your chance — let them know just how you feel!

YOU CAN TELL DICK CHENEY THAT THE CALIFORNIA COAST IS NOT FOR SALE!

Join protestors on Wednesday, August 13th – Bring signs and raise your voice to protect our precious coastline.

2:15 pm: Meet at Trestles State Beach parking lot (5 South to Christianitos Rd.; Left at stop sign and go over the freeway. Make a left at the next stop sign and the parking lot is on your right-hand side)

3:00 pm: March to La Casa Pacifica aka Nixon's Western White House.

For more info, please email [email protected] or call 949-234-0020.

In Unity,

Melahat Rafiei, Executive Director

Democratic Party of Orange County

______________________________________

email: [email protected]

phone: 714-835-5158

web: http://www.ocdemocrats.org/

Forward email

This email was sent to [email protected] by [email protected].

Update Profile/Email Address | Instant removal with SafeUnsubscribe™ | Privacy Policy.

Email Marketing by

Democratic Party of Orange County | 200 N. Main St., Mezzanine | Santa Ana | CA | 92701

There are a lot of reasons why Bill is a great candidate but here's something that is not obvious. Look at Bill Foster IL-14 who took Denny Hastert's seat and look at the first few seconds of the video here. You will think they are the same person.
Here's a little about Bill that will help you see how great a candidate he is. He has what it takes and is a great guy.
The son of a Teamster and a teacher, both from the South
And look at this –
Their son Adam, a soldier with the 3rd ID, is currently serving a second Iraqi deployment east of Baghdad. Son Jesse served in Baquba with the 1st ID before suffering a near-fatal "heat event," while his wife, Evelyn, was an army convoy driver in Baghdad, also serving a second tour.