Yes, I admit it, I've been a Sutter Brown fan for years now, well, since he set up shop on Facebook at least. He's the First Dog here in California and he's been touring the Golden State to "Bark out the Vote" for Prop 30. It's brilliant really, who doesn't want to meet Sutter, a well behaved Corgi who has a great sense of humor, is humble and yet takes the people's business very seriously.
Photo source Sacramento Bee
And today my daughter and I were lucky enough to meet Sutter on one of his stops through California to support Prop 30.
Sutter arrived to a gift from the Sharon Quirk-Silva campaign which he loved quite a bit.
And not only came to support Prop 30 but took to Sharon right away, letting her hold him for the group photo!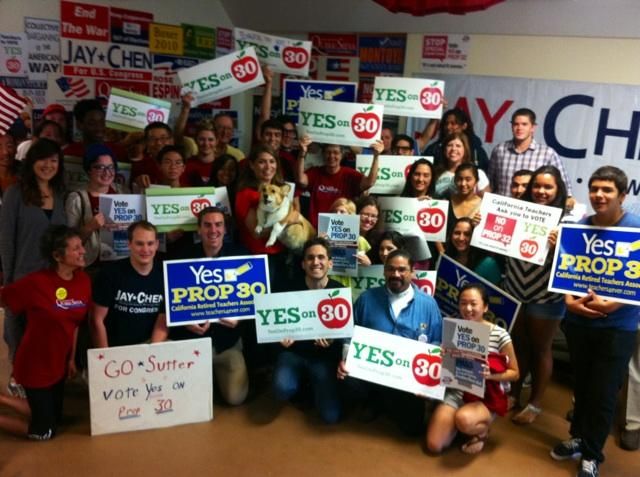 There was quite a turn out to help the Quirk-Silva campaign walk precincts and carry her to victory on Tuesday. The California Assembly could definitely use someone like Sharon and I am sure Sutter's Dad wouldn't mind another Dem in the legislature. Woof, woof.
But I can tell you, when Charlotte met Sutter, they were fast friends.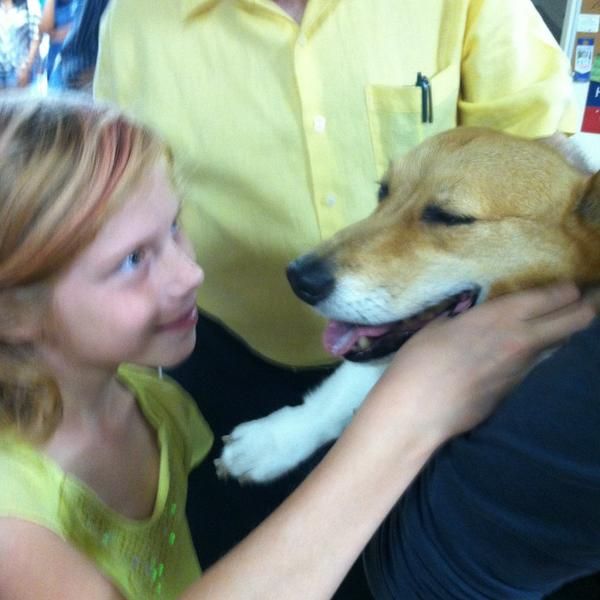 And the next thing you know, Sutter has a new body man, Charlotte was clearing the perimeter of dropped food, making sure there were no stray dogs in sight and procuring Sutter some water when he was parched from all the excitement!
But being the sensible dog that he is, Sutter knew when to rest and when to work. He was gracious and took many photos with his adoring fans and was kind enough to pose with Charlotte.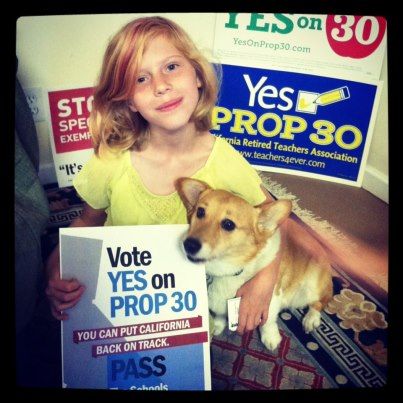 I don't have any photos, but he slipped in some sloppy kisses with her too, he must know that she's an animal love and wants to rescue dogs when she grows up and is trying to figure out a way right now how she can raise money to rescue dogs right now, even though she is only 9. I'm encouraging her to maybe find a way to use her artistic skills as a means to raise funds to help rescues. And she also wants to start her own Dog Walking business as well, she's already called it "Pups and Pals".
Sutter is an inspiration, to young and old and he's pounding the pavement to help not only his Dad pass an important Proposition, but to help kids like Charlotte get more funding to her schools. Charlotte just knows she loves Sutter's big smile and friendly disposition and just how darn cute he is.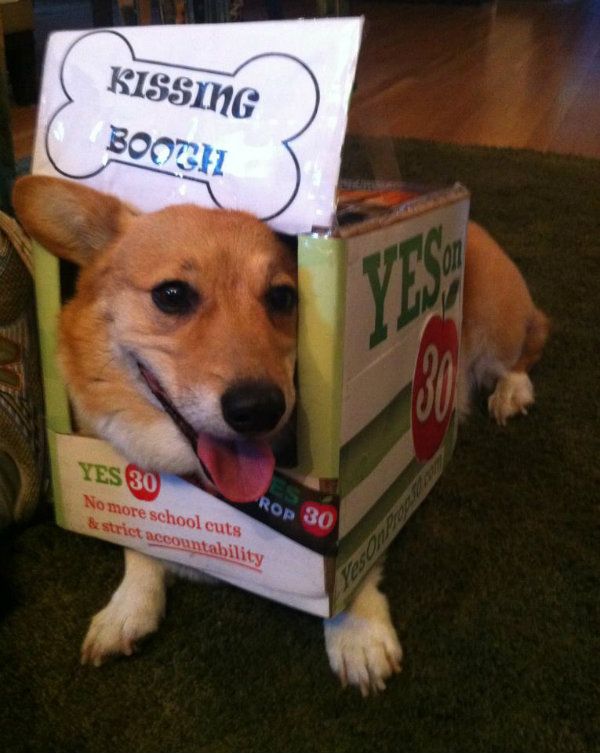 Thank you Governor Brown and First Lady Anne Gust Brown for lending us Sutter, to steal our hearts and remind us that politics shouldn't be so serious all the time. From one of my favorite photos (The infamous Eye Booger assist from Mom) to all the Sutter Cuteness in the State Capital, we love that you have let us into Sutter's world and shown us that there is lots of joy in advocating for the big and the small 🙂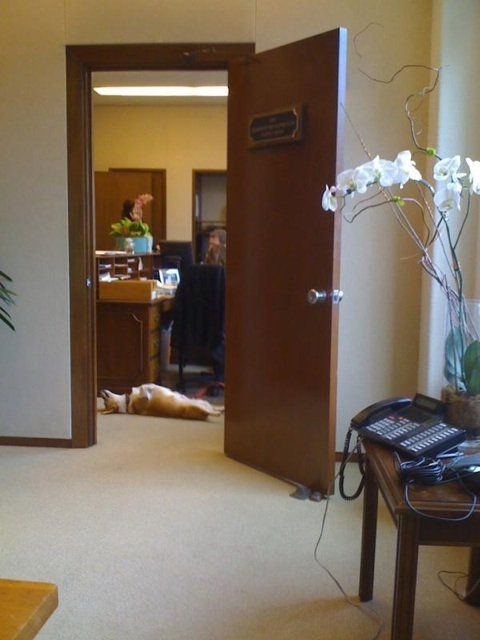 Hanging out in Dad's office!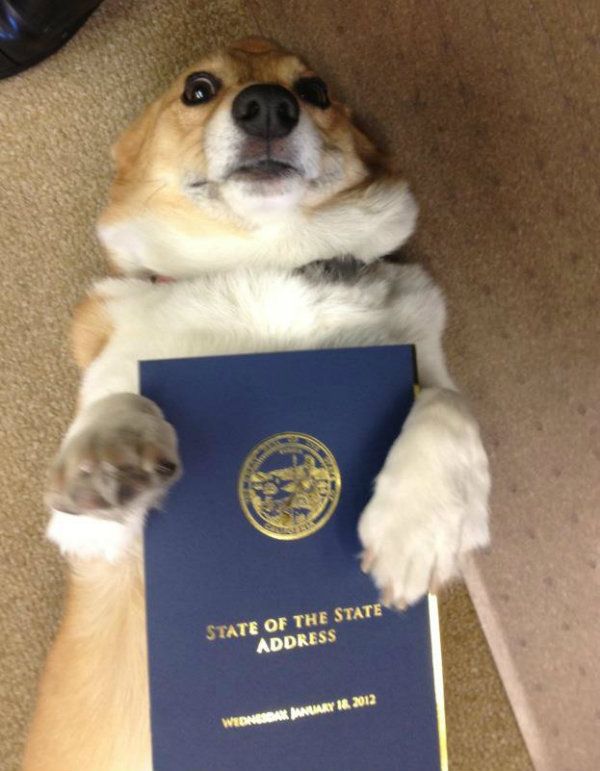 Sutter approves this message 🙂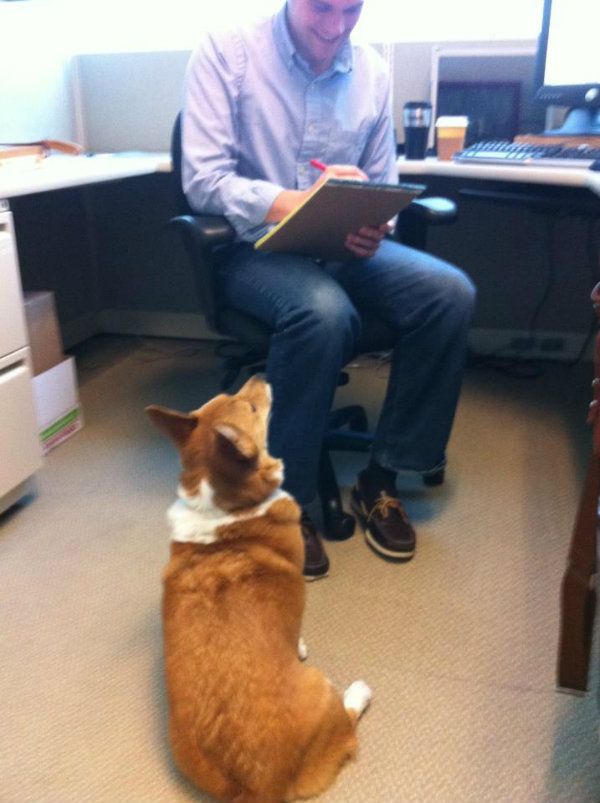 Dictating a letter, so much to do!
And thank you Sutter for being a good sport, it was our pleasure to meet you today!